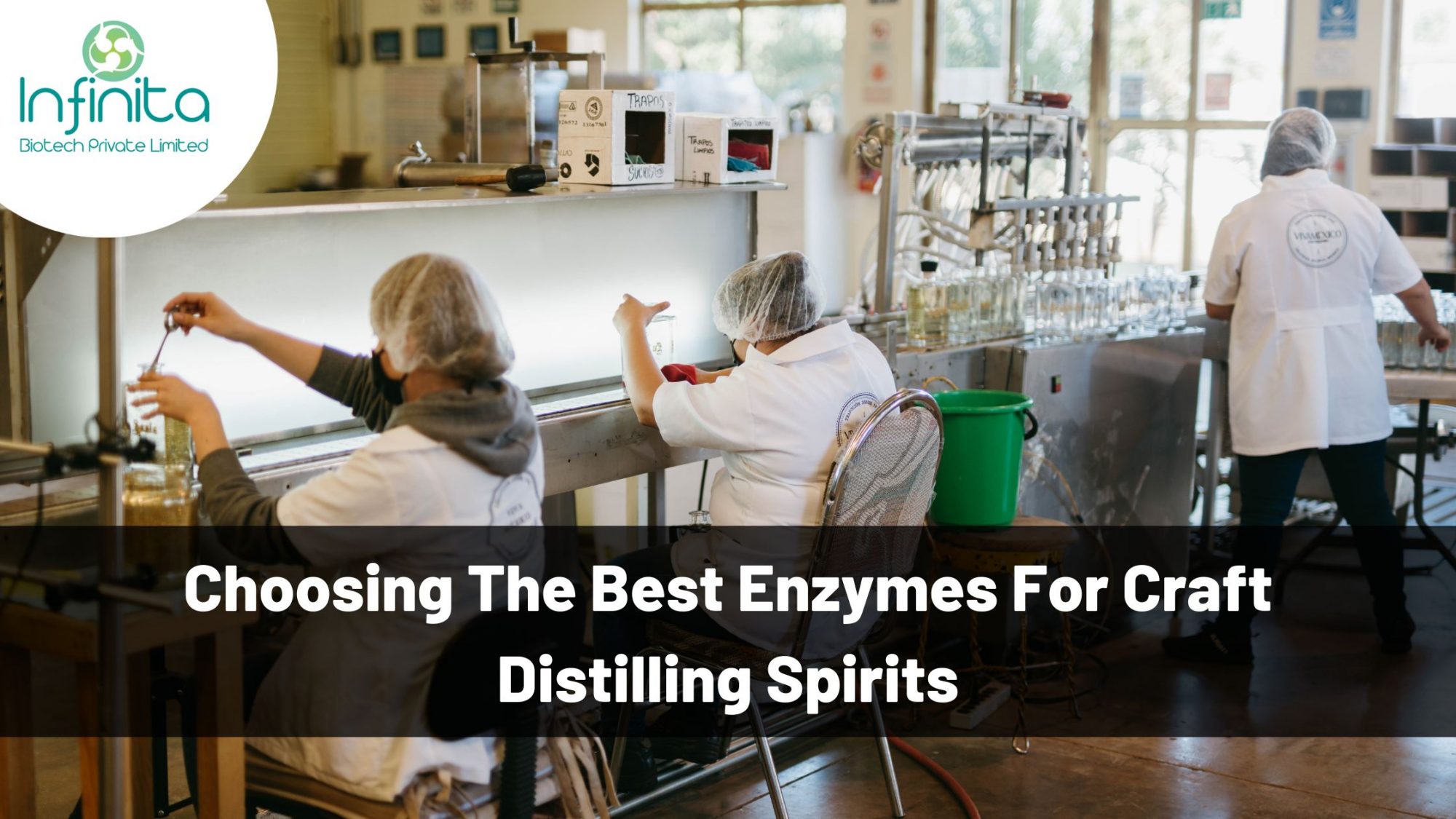 Choosing the Best Enzymes for Craft Distilling Spirits
Introduction to Enzymes in Craft Distilling
What are Enzymes?
Enzymes are biological catalysts that accelerate chemical reactions within living organisms. They're crucial for various processes, including digestion and metabolism. In craft distilling, enzymes play a pivotal role in breaking down complex starches and proteins in grains, fruits, and other raw materials into simpler components, which can then be fermented and distilled into spirits.
Why Use Enzymes in Craft Distilling?
Enzymes have several benefits in craft distilling, including:
Improved extraction of fermentable sugars

Increased yield of alcohol

Enhanced spirit quality and flavor

Reduced processing time and energy consumption
By choosing the right enzymes for your craft distilling process, you can optimize your production and create unique, high-quality spirits.
Types of Enzymes for Craft Distilling
There are several types of enzymes commonly used in craft distilling, each with a specific function:
Amylase Enzymes
Amylase enzymes break down starches into fermentable sugars. They are essential for distilling spirits from grain-based substrates, such as whiskey and vodka. There are three main types of amylase enzymes:
Alpha-Amylase
Alpha-amylase works by breaking down the internal alpha-1,4-glycosidic linkages in starch molecules, producing maltose and dextrins. This enzyme is essential for liquefaction, which is the initial step in breaking down starches.
Beta-Amylase
Beta-amylase is responsible for breaking down the non-reducing end of starch molecules, releasing maltose units. This enzyme contributes to the saccharification process, where maltose and other fermentable sugars are produced.
Glucoamylase
Glucoamylase, also known as amyloglucosidase, breaks down dextrins into glucose by hydrolyzing the alpha-1,4 and alpha-1,6-glycosidic linkages. This enzyme is crucial for achieving complete saccharification, ensuring maximum fermentable sugar yield.
Protease Enzymes
Protease enzymes break down proteins into smaller peptides and amino acids. These enzymes can improve nutrient availability for yeast during fermentation, enhance flavor, and reduce haze in the final spirit.
Pectinase Enzymes
Pectinase enzymes are used when distilling fruit-based spirits, such as brandy and eau-de-vie. These enzymes break down pectin, a complex polysaccharide found in the cell walls of plants, into simpler sugars. Pectinase enzymes help with juice extraction, reduce haze, and enhance the clarity and flavor of the final spirit.
Factors to Consider When Choosing Enzymes
When selecting enzymes for your craft distilling process, consider the following factors:
Substrate Type
Choose enzymes that are appropriate for your specific raw materials. For example, use amylase enzymes when working with grain-based substrates, and pectinase enzymes for fruit-based spirits.
Temperature and pH Range
Different enzymes have different temperatures and pH optima. Ensure that the enzymes you choose are compatible with the temperature and pH conditions of your mashing and fermentation processes.
Enzyme Activity
Enzyme activity, measured in units, indicates the amount of enzyme required to catalyze a specific reaction under specific conditions. Select enzymes with suitable activity levels for your process to optimize efficiency and yield.
Top Enzyme Brands for Craft Distilling
Several enzyme manufacturers offer high-quality products for craft distilling. Some popular brands include:
Novozymes

DuPont (formerly Genencor)

Kerry Group

BSG Distilling
These companies offer a wide range of enzymes tailored for various substrates, temperature and pH conditions, and specific distilling requirements.
Conclusion
Choosing the best enzymes for craft distilling is crucial to ensure efficient processing, high alcohol yield, and superior spirit quality. By understanding the different types of enzymes and their functions, as well as considering factors such as substrate type, temperature, and pH range, you can make informed decisions and optimize your craft distilling process.
We are grateful for the support of our sponsor, Slotogate, in sharing this informative post on Enzymes with you. Their platform offers an extensive selection of slot machines and table games from renowned providers, including traditional casino classics and modern variations. Slotogate provides top-notch services to their players, such as various bonuses and promotions, reviews of secure online casinos of diffferent countries like casino sites qatar, and using advanced encryption technology to ensure safety and security. 
Are enzymes necessary for craft distilling?
While enzymes are not strictly necessary for craft distilling, they can greatly improve efficiency, yield, and quality by breaking down complex components in raw materials into simpler, fermentable sugars and other compounds.
Can I use a combination of enzymes in my distilling process?
Yes, using a combination of enzymes can enhance the overall efficiency and effectiveness of your process, as different enzymes target specific components in your raw materials.
How do I add enzymes to my distilling process?
Enzymes are typically added during the mashing stage, mixed with the grist (crushed grains) and water to facilitate the breakdown of starches, proteins, and pectin.
Can enzymes impact the flavor of my spirits?
Enzymes can positively impact the flavor of your spirits by breaking down complex components that can contribute to undesirable flavors and aromas, and by improving the availability of fermentable sugars, which can lead to more desirable flavor profiles.
How do I store enzymes?
Enzymes should be stored in a cool, dry place, away from direct sunlight and heat. Proper storage will help maintain enzyme activity and ensure its effectiveness in your distilling process.
ALPHA AMYLASE FOR LIQUEFACTION
This high temperature Alpha Amylase convert Starch into Dextrin.

Reduces
Viscosity

Dextrins
Generation

Free Sugar
Generation
BETA AMYLASE
Our Beta Amylase can be used for the production of Maltose Syrup.

Maltose
Generation

De-branchng Of
Dextrins

Reduces Viscosity
GLUCO AMYLASE FOR SACCHARIFICATION
Our Gluco Amylase is useful for converting Dextrin into Glucose.

High Glucose Syrup

Pullanase Activity

Thermal And Ph Stability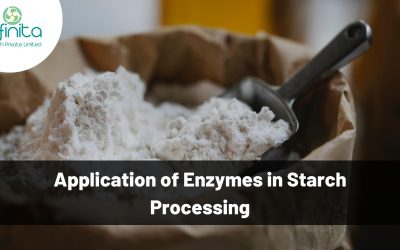 Enzymes are biological molecules that are essential for various metabolic processes in living organisms. Various industrial processes such as food processing, pharmaceuticals, and textiles also utilize enzymes. Enzymes play a crucial role in the field of starch...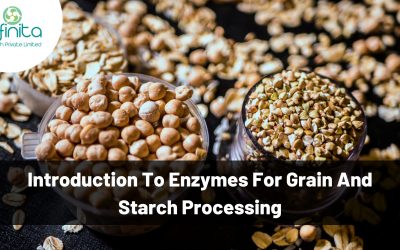 Enzymes play a critical role in the grain and starch processing industry. They are biological catalysts that speed up chemical reactions and allow for the production of high-quality products with increased efficiency and lower costs. In this article, we will explore...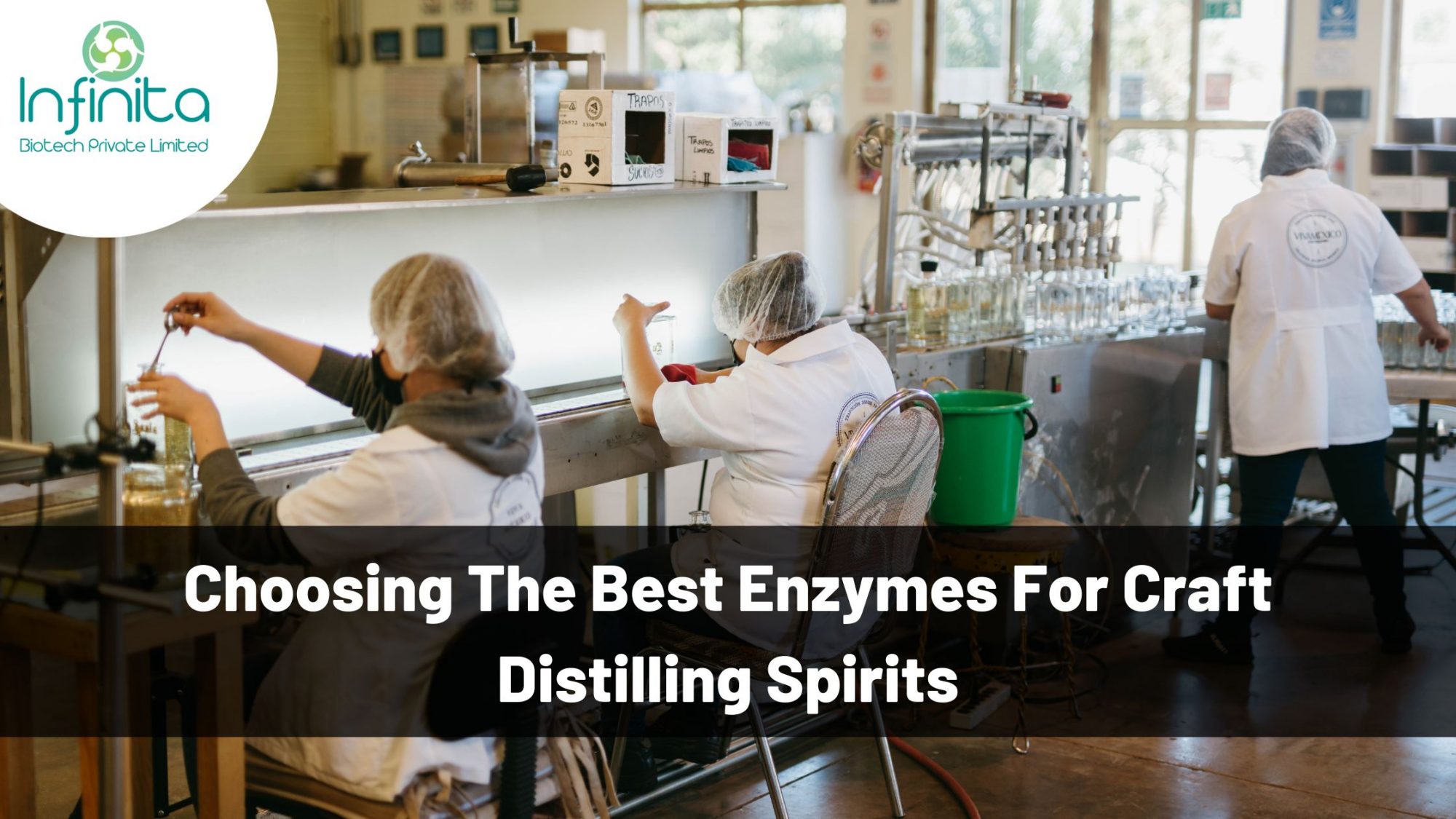 Choosing the Best Enzymes for Craft Distilling Spirits
Many industries like food, beverage, and pharmacy use sugar as a strategic sweetener and prefer liquid sugar for it. On the other hand, people use crystal sugar for domestic usage. The crystallisation process in sugar production units is highly energy-intensive. Since the production process of liquid sugar doesn't include crystallisation, industries that need sugar as a sweetener prefer liquid sugar because they save a considerable amount of energy. 
Starch is the essential raw material used in liquid sugar production. Liquid sugar, also called glucose syrup, is a condensed solution gained from starch by enzyme hydrolysis.
The enzymatic procedure to hydrolyse starch is a more effective and simple process than acid hydrolysis. The process is basically divided into two phases – liquefaction and saccharification. 
Liquefaction: An Overview 
The liquefaction process includes the gelatinisation of the starch and its treatment with alpha-amylase (𝛂-amylase). The 𝛂-amylase breaks down the starch into even-sized chains, resulting in maltose, dextrin, malt-pentose, and malt-triose. This process is followed by saccharification, the second stage of enzymatic hydrolysis of starch. 
Effect of liquefaction time and enzyme addition on liquid sugar production
Glucose production will be greater if there is a longer hydrolysis process. The process can be prolonged with longer liquefaction, resulting in increased glucose content. With a longer liquefaction time, higher glucose content can be obtained since it helps in better fragmentation of starch into glucose. However, an excessively long liquefaction process and enzyme addition can have an adverse effect. It may happen due to a specific activity of α-amylase. 
During enzyme hydrolysis, it is essential to run the liquefaction effectively with the right timing; otherwise, the desired result wouldn't be gained. The effectiveness of the liquefaction process can be ensured by proper conditions for processing and adding the right amount of enzymes.
Types Of Enzymes Used  In Starch Liquefaction Process
Different enzymes can optimise the starch liquefaction process in terms of quality, cost, and efficiency of the process, considering a range of conditions. The following are the widely used enzymes in the starch liquefaction process; 
Alpha-amylases
Alpha-amylase breaks down the starch under the right circumstances, initiates the liquefaction process and converts starch into liquid sugar. It is an enzyme that initiates the degradation of starch molecules and hydrolysis of starch to break it into small chains. Nearly all living organisms widely produce this enzyme. These enzymes have applications in various food-related industries, and the liquefaction of sugar is a primary one among them. Apart from that, they are used during baking as an antistaling agent in bread. 
Where To Get Enzymes For Liquefaction?
Starch liquefaction is a process utilised by numerous industries like food, beverages and pharmaceuticals; therefore, liquefaction enzymes have numerous applications in these industries. If you are operating an industrial unit and need enzymes for liquefaction but don't know where to get them, Infinita Biotech is the solution. We are one of India's leading biotech firms known for our assorted range of industrial enzymes and solutions. The array of solutions and products offered by us deliver numerous benefits that conventional chemicals and processes can not provide. With products and solutions provided by Infinita Biotech, industrial units can have the benefits like optimum quality, reduced production cost, minimal wastage and lower consumption of energy.  
ALPHA AMYLASE FOR LIQUEFACTION
This high temperature Alpha Amylase convert Starch into Dextrin.



BETA AMYLASE
Our Beta Amylase can be used for the production of Maltose Syrup.



GLUCO AMYLASE FOR SACCHARIFICATION
Our Gluco Amylase is useful for converting Dextrin into Glucose.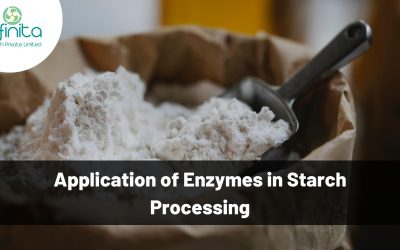 Enzymes are biological molecules that are essential for various metabolic processes in living organisms. Various industrial processes such as food processing, pharmaceuticals, and textiles also utilize enzymes. Enzymes play a crucial role in the field of starch...